MetaTrader 4 VS XCritical Trading Platform
Agenda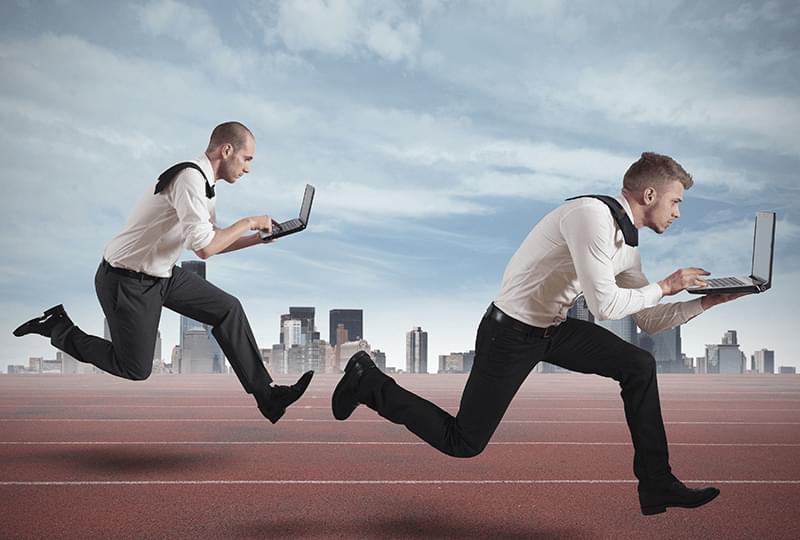 The variety of trading platforms is so huge that it can confuse any trader, both experienced and professional. Many people look at reviews of these platforms, read reviews, study ratings. But what can be accurately relied upon, if it is known that paid reviews are sometimes posted, and reviews can be non-objective? There is actually something that speaks for itself: it is a reputation. Eminent platforms will never allow their reputation to fall and will keep the brand. Also, the platform may be less famous, but very well-established. And this is also hard to miss. Such terminals have a thoughtful engine, high-quality development, and reliable data protection.
In this article, we will talk about such examples of trading terminals and compare their features. We will talk about MetaTrader 4, which is known to every trader, and about innovative XCritical. But before we consider each of these platforms, let's talk about what qualities that define a premium trading terminal.
About Trading Platforms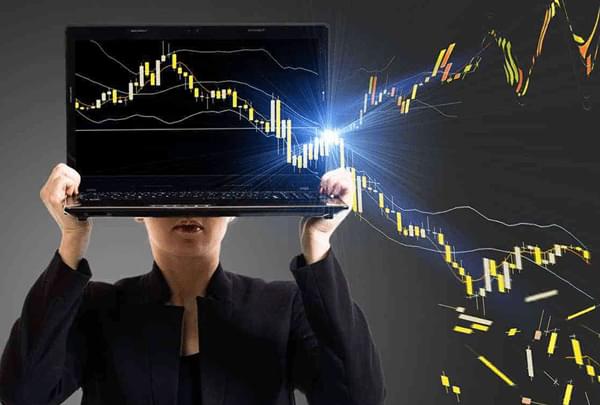 A platform for trading on the Forex market, or a trading terminal, is nothing more than software that allows you to interactively attend the international currency market and make various transactions on it. Brokerage companies can also call platforms trading clients, but for end users, all these names mean the same thing.
How to choose the best trading platform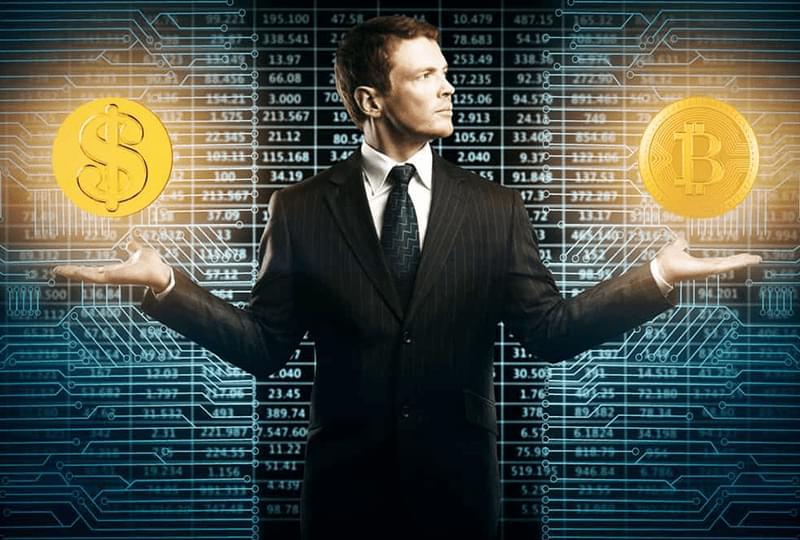 It is better to choose a trading platform for the Forex market independently, without relying on a few promotional reviews. To do this, you need to make a list of characteristics and capabilities offered by platform developers, then choose which of them are a priority for you and build your internal platform rating.
Qualities of the reliable trading platform
In principle, almost all existing platforms for the Forex market are convenient in their individual way. Here we can say, that how many people have so many opinions, but there are also objective parameters that you should not forget when choosing a platform, these are:
Program speed and performance. Some programs have low speed and performance, which affects both the delay in the graphical display of quotes and the timeliness of the deals made. And it often can be happened, that day traders lose their balance when the program slows down, although those who do not trade intraday may not give it any importance.
Functionality. What is hidden under this parameter? The number of analytical tools, including technical indicators and charts and the number of timeframes (time intervals) for them. For each trader many factors are important:
the number of the synchronous opening of windows with quotes,
the possibility of writing your own indicator and automated trading,
the availability of programs for automated trading (expert robots or advisers)
modes and types of orders for transactions
fundamental analysis services and the economic calendar
coverage of financial markets and trading platforms
the number of available financial instruments.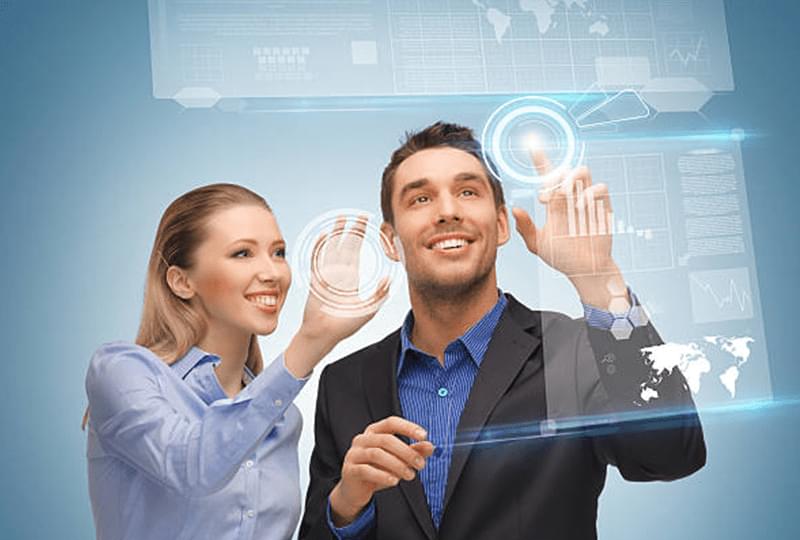 2. The convenience of the interface. The intuitive clarity of the interface, the ability to customize it, the color scheme are important factors affecting the comfort of trading on the Forex market. Moreover, as is well known: the first impression is based on visuality, so the first reaction of users depends on the design
3. Security. The security of transactions and confidentiality, of course, are embedded in the platform, and these factors also depend on the brokerage company you choose.
4. Mobility. Here, mobility means not only the ability to download and install the program on mobile devices, which is very important in the modern world. But it's about also the compatibility of the program with various operating systems on which it can crash or refuse completely, in which case you will have to buy smartphones and tablets for the program, and vice versa not.
How to avoid scummers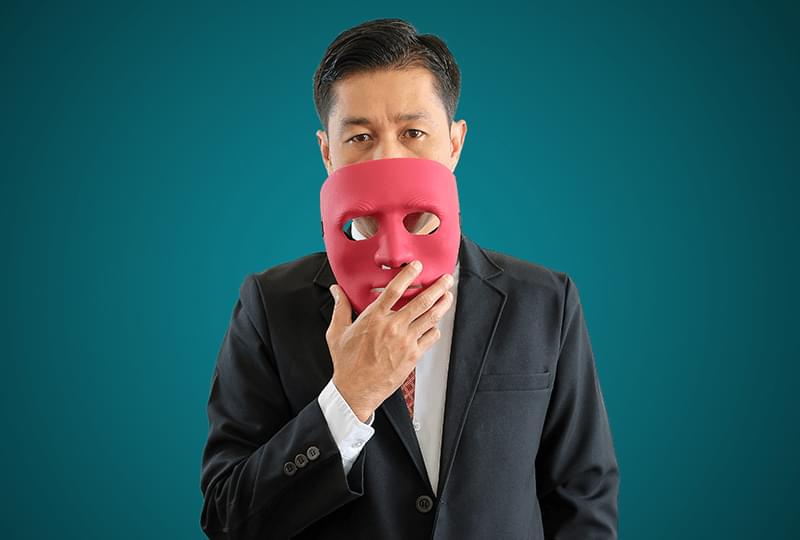 Most often, traders are faced with deception in the forex market by brokers. Moreover, the methods of deception can be both explicit and hidden. Considering that private traders with small deposits don't have access directly to the foreign exchange market, they are forced to trade through brokerage companies and dealing centers. In fact, the trader exchanges with a broker, and he already sends his applications for Forex, acting as an intermediary. This allows cheating companies to deceive customers.
One of the best signs of a broker's reliability is a certificate. For example, it is very important for a trader to confirm his honesty by at least one of them:
NFA (National Futures Association)
CFTC (Commodity Futures Trading Committee)
FSA UK (The Financial Services Authority)
CySEC (Cyprus Securities and Exchange Commission)
Swiss FINMA (Swiss Financial Markets Authority)
USA – FINRA (Financial Industry Regulatory Authority)
SIPC (Securities Investor Protection Corporation), etc.
If you have found a license or certificate, it is desirable to check the authorities that issued them, as companies often place documents of non-existent organizations with loud and "serious" names on their websites.
It is best to choose a broker who works in the trader's country of residence because you'll have an opportunity to sue him if he will turns out to be a cheater. Or it can be a well-known and reliable foreign company that values ​​its reputation. Be sure to read the reviews and comments, learn the features of work in the market to understand how fraud is carried out when trading forex or binary options.
We advise you to be attentive. As the presence of minimum commissions and low spread, with the promises about the "golden mountains" and bonuses from the company, the site of which is created on a free engine, should at least raise suspicion.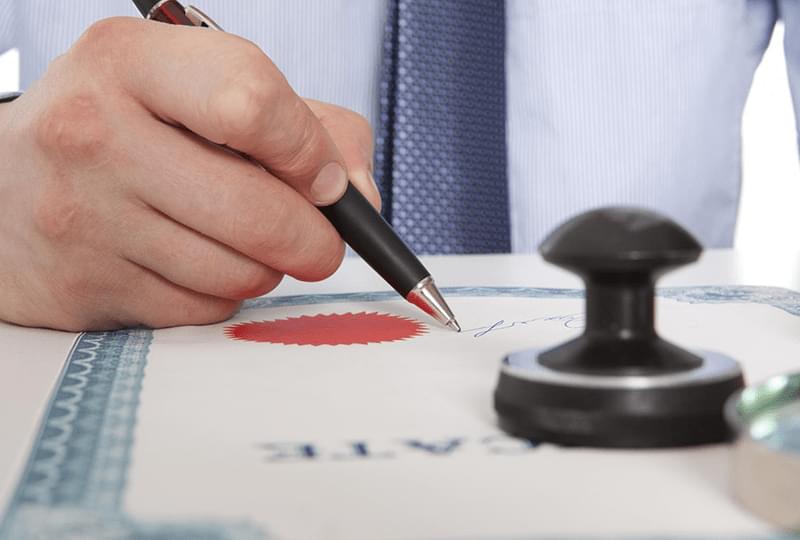 However, what does indicate that the platform is reliable? It's several points:
World-class certificate
Confirmation of awards and documents
Own engine and software
Proven reputation
Real reviews
Operational feedback and customer support
Therefore, to protect yourself from all sorts of "masters", you need to take a sober look at trade and understand all the processes and phenomena well.
Only knowledge will distinguish a real professional who is able to give practical advice from a fraudster who tried to cash in on clients. Truly successful traders do not offer universal recipes but provide an opportunity to earn, provided that the newcomer has the ability and knowledge to use the proposed product.

Why do traders like MetaTrader 4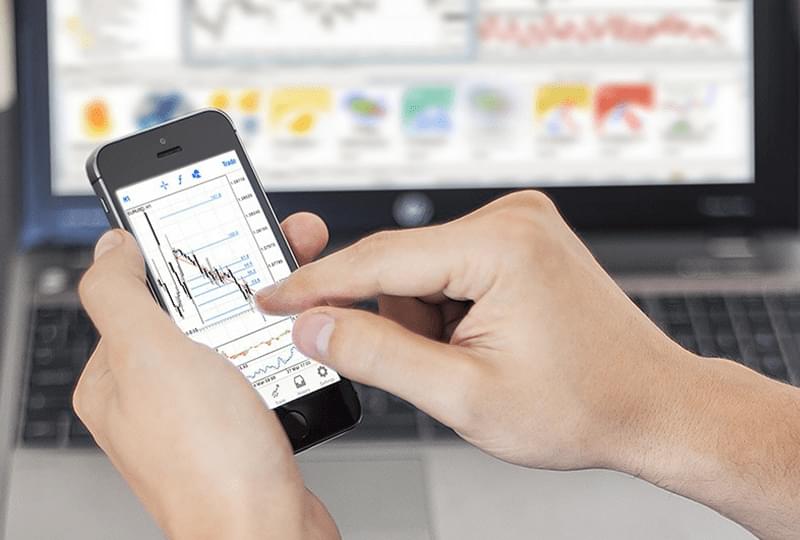 The MetaTrader 4 platform has all the necessary functionality for trading. At the disposal of the trader an impressive set of graphical tools and indicators, a news feed, quotes and graphs, updated in real time. The program allows you to work with any number of open windows with its own indicators and settings for each of them. In addition, it can work with such types of graphs as linear, Japanese candles and bars. MetaQuotes Software Corp. developed this software for trading on the Forex market in 2005. It replaced MetaTrader 3 and had a number of innovations and services compared to the previous version. In the new version, the client terminal was the most functional and in demand among brokerage companies, it created an environment for developing its own trading strategies for automated trading, and the platform itself received a new distributed architecture.
Relevance and reliability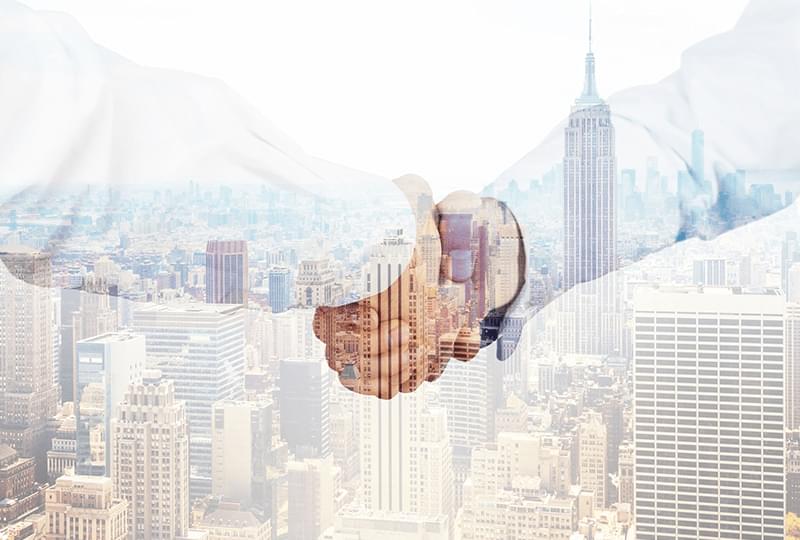 This platform remains very productive today, which is important for brokerage companies – it can serve more than 10,000 traders simultaneously on a medium-capacity computer.
MetaTrader 4 has something to love because it has everything that defines a professional platform:
perfect security mobile and automatic trading
tremendous analytic functionality
flexibility of settings
possibility of programming.
MetaTrader 4 is a popular trading and analytical platform for working in the Forex market, which allows trading currencies, stocks, precious metals and CFDs on stock market indices. Its merits are undeniable.
However, there is a no less worthy trading platform. About this one, you will learn more.
XCritical Trading Platform Overview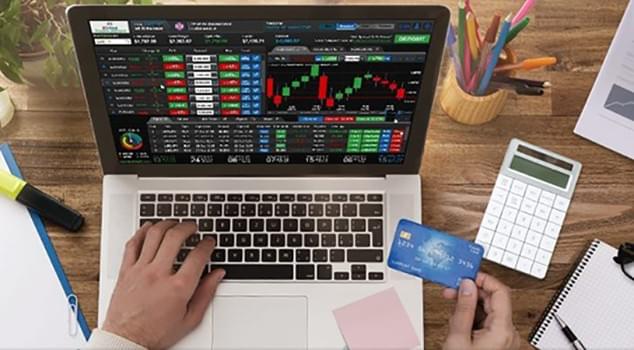 XCritical trading platform rightfully considers a high-tech product on the world market. This trading terminal includes many performance advantages over other existing systems.
Clients have the opportunity to perform all the necessary trading operations directly on the platform.
XCritical promises for the client not only a positive trading experience. Here you can receive an automatic transfer of information about the trader to the sales department. So you can quickly and efficiently use data to increase profits.
XCritical has its own story.
The company was founded by financial experts. The initial goal of the company was to improve the work of the broker. To this end, the founders decided to perform an important task: to create software with convenient functionality. The functionality of the platform had to take control of various internal tools for brokerage and effectively integrate. This was to significantly increase sales and benefit the marketing department, not to mention maximizing the conversion.
So today, XCritical is a software developer. The company specializes in solutions in the Forex industry. XCritical develops products for both small and large e-commerce service providers. The company was created in collaboration with Deltix – a leading software provider, multiple winners of awards in the financial industry.
How to trade from this platform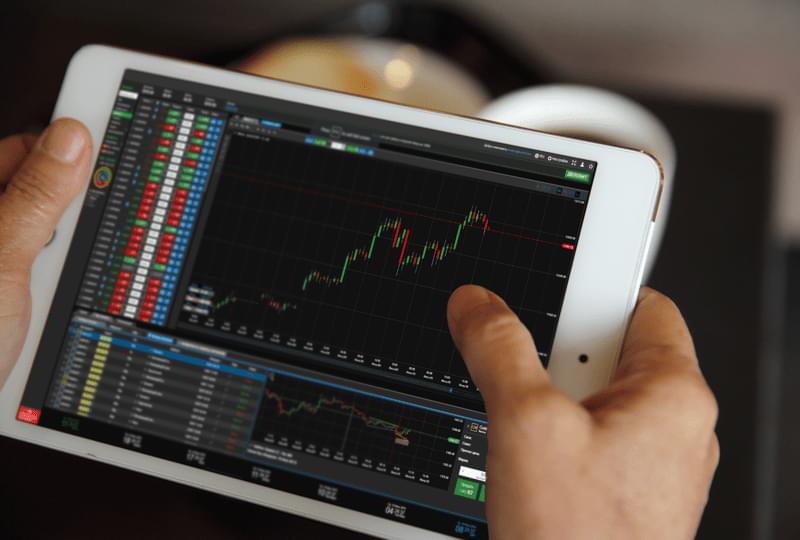 XCritical is a respectable and well thought out platform. A trader can successfully trade Forex, exchange currencies and create profitable trades. The user can appreciate all the benefits:
Formation of the market.
Different types of performance
Modern design
100% mobile support
Lightning Performance
The platform team has thought through every detail. In order to register, you just need to submit an application, and you can also get a free consultation. Further, the procedure is standard, as for all users of any platform: data entry, data confirmation, first deposit, and interface mastering.
In any case, the platform is very reliable, so the trader can feel here.
Features and options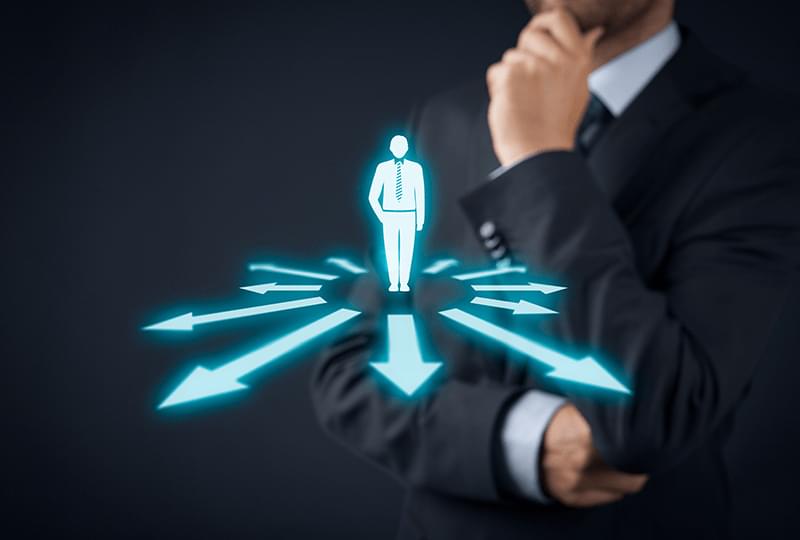 XCritical is designed to optimize all processes in any Forex company. The platform is integrated with CRM, has great functionality and is capable of processing impressive data sets.
The company has the widest range of forex trading coverage. For this, she developed three tools.
1.CRM XCritical: A customer service system that helps brokers and their partners improve performance. This is a simple and effective implementation of various work tasks within the system. Here you can implement all work tasks directly in this system:
Calls to customers
Sending SMS signals
Task optimization
And much more without even need to switch between windows.
2. XCritical analysts: allows you to monitor the performance of KPIs of all departments and reports on company profits. Based on a detailed analysis of the indicators, you can make informed and balanced decisions that will significantly increase your income. Convenient customized settings allow you to integrate and before the analysis data on any mobile device. It is worth noting that this is an innovative solution for traders and their partners working with the MT4 platform.
3.XCritical Trading Platform. As a matter of fact, this is a full-fledged system for trading on Forex. Trading terminal includes a full range of all tools for successful management of trading. XCritical links real-time data arrays with various trading functions. The platform is available in several languages ​​and offers the opportunity to use 385 trading options.
Mobile Trading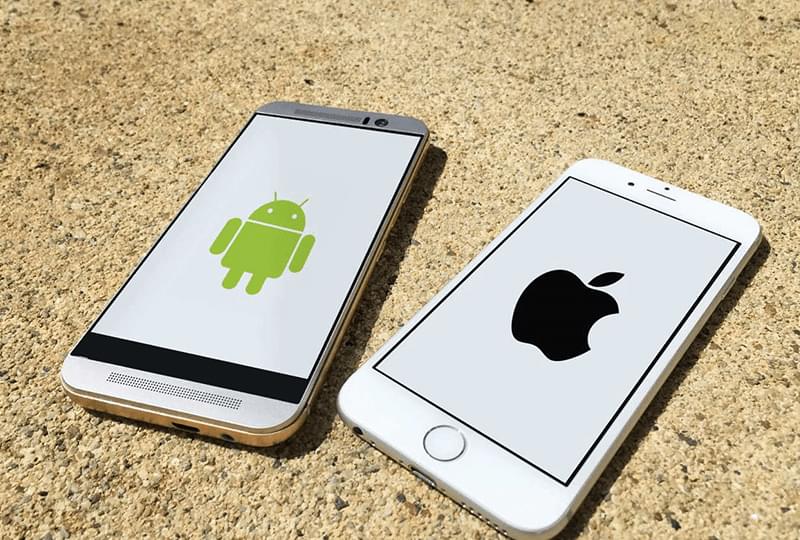 The development of the international company XCritical is now available on both Android and iOS. The application is completely free and allows you to evaluate the capabilities of the trading platform at any time. Available from XCritical app:
Trading with any of 170 financial tools.
Following high accuracy predictions
in push notifications.
Position management, set
Stop Loss and Take Profit right on the chart.
Round-the-clock support for online chat professionals.
Simple trade opportunities in 1 click.
The application is available for download for free. Completely safe for your smartphone and convenient to use. The platform has integral CRM feature. It makes all trading processes well optimized. For trader it will be weighty advantage.
Advantages of the XCritical Trading Platform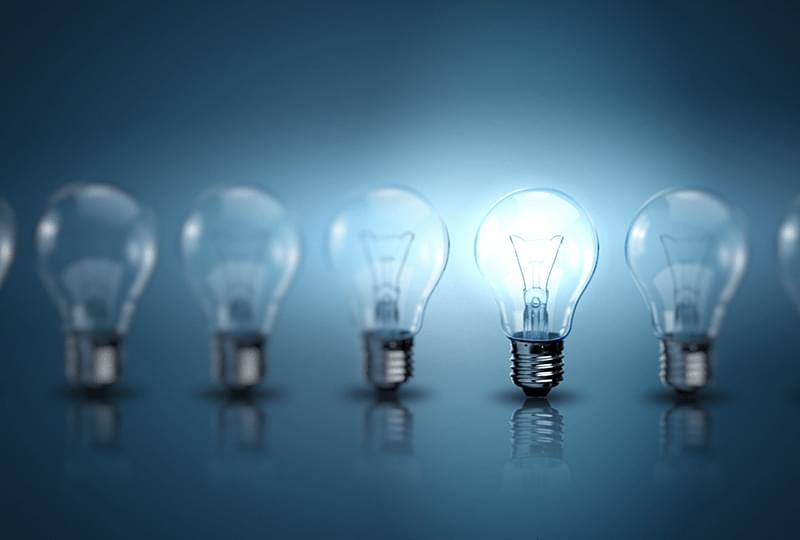 With the XCritical online platform, you can earn money in the most dynamic and exciting market in the world – the Forex market. The XCritical trading platform is enhanced performance and accuracy, a variety of effective trading tools, comfort, and ease of use.
XCritical (Quant ROI Ltd.) is the official partner of the Council on Professional Qualifications of the Financial Market and the National Association of the Financial Market.
A breakthrough in the field of trading occurred thanks to the latest development – XCritical. Unlike all platforms, only here there is a huge number of indicators, an asset chart for a long time, and not just for the last couple of hours. In the platform settings, you can switch the theme design to a dark color scheme, especially for night traders. Here you can view the News of the day, daily analytics, economic calendar, and other data, while you do not need to switch anywhere.

6 reasons to prefer XCritical Trading Platform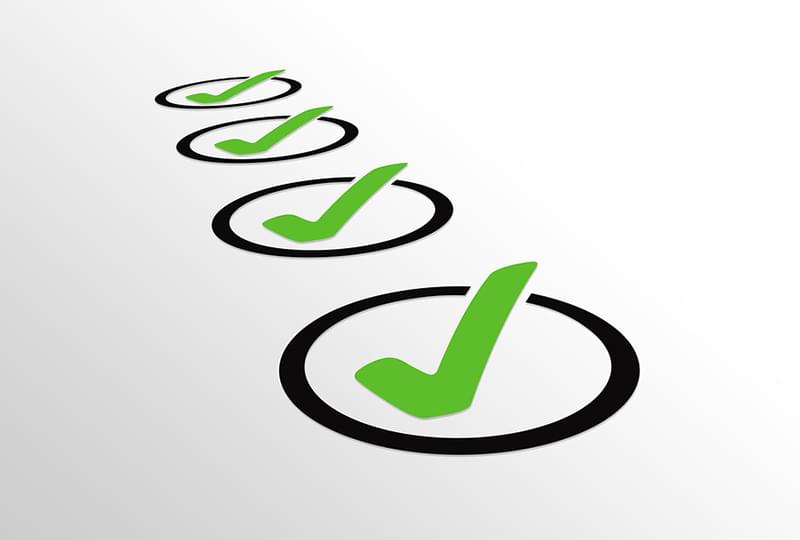 Reason 1. Trade at the world level. Trade anywhere and with anyone, make profitable deals and share your experience with the best traders in the world.
Reason 2. The ability to use mobile devices. Access to the Forex market is available from any device. You can download the mobile app for trading and use it whenever you want.
Reason 3. Design created with the latest innovations. The user will love the brevity and style of the interface. In addition, there is a convenient functionality and a clear site map.
Reason 4. Additional options. XCritical offers the trader more features than any similar platform for Forex trading. Here you will find everything that you need: charts, options for managing a trading account, data analysis, and even one click trading.
Reason 5. Collaboration with the CRM system
XCritical is thoroughly synchronized with the CRM system. Thanks to this, brokers who use both products, which gives brokers who use both products have more control over data and competitive advantage.
Reason 6. Better technical capabilities. XCritical is known for high-speed order execution. A trader can receive Forex trading signals directly to the platform. Thanks to the built-in Autochartist advisor, customers can receive effective technical analysis results. All in order to make trade more profitable.
Quotes and opinions about XCritical Trading Platform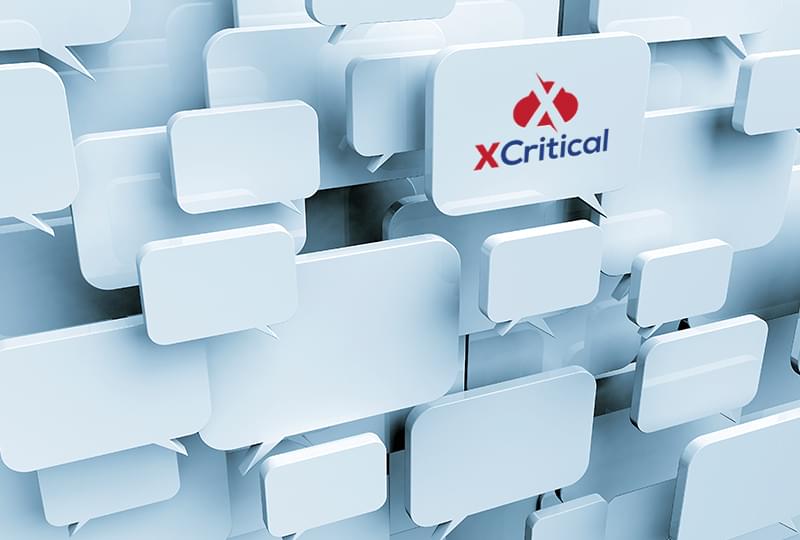 Of course, any trader will be interested to know what users think about this service? Here you can see different comments about XСritical. Please note that here xCritical is identified with the Maxi Markets platform, as one of the main partners. Therefore, we can assume that we are talking about the same platform.

Good day. I do not know with which experts you work, that and how. You have to understand one thing, if you rely only on an expert, then this is stupid and not the company is to blame for your losses, I personally am fine. I can say, that it is an excellent company, where manager explained everything, showed and answered all the questions. There was an excellent manager, and expert John, who talked with me for a very long time. I don't know how about the withdrawal, but he told me right away that there are certain delays the first time the trading terminal is set up, this is exactly what happened.

Sometimes results happens in a minus, but everything will not be fabulous here, and the plus overlaps my minus, and I will not conceal it happens that I do not earn anything in a day. I do not want to agitate, but this is case when there's someone who works hard and has a desire to achieve results, and someone thinks that everything will be presented to him on a gold plate. And is it stupid to blame for one's not good luck. I really read all this for a long time and I was surprised at the reviews, and my manager told me that people who earn very rarely write reviews, but I am grateful to them if it can help someone.

I don't know how they blackmailed you there, but I really like working with the broker MaxiMarkets and XCritical platform. True, it did not immediately come. At first, simple and quiet communication with the managers did not help, as they pressed me somewhat. Then either the composition was changed, or the policy of the company, but now managers talk with me only in the case and not often.

The terminal and its work are beyond praise, and as for scalping, it is a very thing. I use SMS signals most often as well as intraday. I don't rush to take a lot on them – more often I take pictures even before the first take. Well, I have such a high-speed nature and it expressed in my trading. Everything else – insurance, bonuses, personal expert – I do not recommend (personally, my IMHO – don't borrow, don't ask for help and don't be afraid of the consequences of your decisions — you still have to answer). Yes, one more thing important is the withdrawal of money. Earlier it was still driving you crazy – well, what can you check in a week? The rest is all good.

If you watch, all brokers can be criticized. Even the best metatrader 4 is sometimes "scolded" for slow work or failures. But as practice shows, sometimes the platform develops, as well as its services.

What I can tell you. Forex offers its customers a free trading platform MetaTrader 4, which is fully optimized for trading in the Forex market. After installing the platform and opening a trading account, be it a real account, be it a demo account, you will have access to trade a variety of instruments: currency quotes, stocks of large companies, stock market indices, metals, and so on. In MetaTrader 4, you can create your own trading strategies, conduct technical analysis, develop and use advisors for more comfortable trading. Also, MetaTrader 4 can be used on mobile terminals. Install the platform on your phone and you can control your account being on a business trip or on vacation. Also, the MetaTrader 4 platform allows you to set trailing, take profits and stop lines so that you can protect your deposit from losses. Some users complain about the slow execution of their orders for closing or opening, the so-called slippage. So, the MetaTrader 4 platform has been designed in such a way that slippage is reduced to nothing.

Like most brokers, they have strengths and weaknesses. Here you can not really collect all the best from all brokers and do everything in one? I do not understand. Here is the same entrance 500 ye. Not everyone is ready to lay out this amount at once. And with a smaller depot to trade difficult, because the conditions are not the most simple. On the other hand, the distribution of signals and very good analytics. Among other things, also the fastest terminal I've ever seen. In General, you can trade, give give. It is necessary to go with a fairly large amount and already have experience in trading.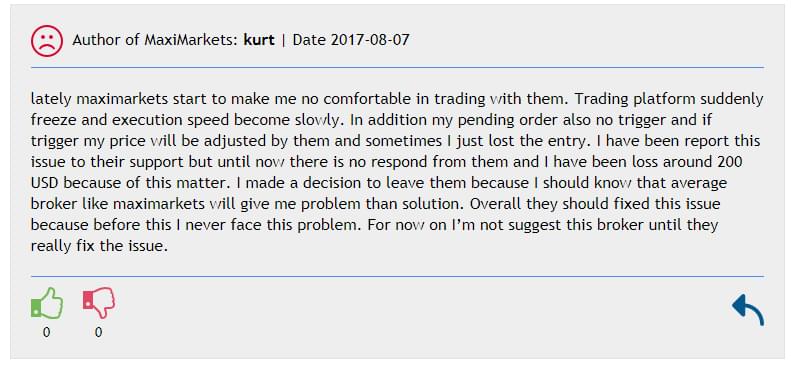 I want to tell you my story. I started with 500, read these horrible reviews, brought back, checked everything was fine, took 3 days to the truth, threw another 5,000, earned 500, purely from the principal asked to withdraw 6,000, 5,500 mine and 500 profits, and… Bingo! I removed, only one minus, the manager is all time said the output to the card, but it turned out that 5500 to the card and 500 to Qiwi, offered to a bank account but warned that it would take 3-5 days to wait, they brought out to Qiwi for 12 hours, so I do not understand what it is about, everything is fine I work with Alex, everything suits!

I advise everyone to contact an expert and this broker in general, I have been in many companies, I will say this, out of 10 companies, only 2 were withdrawn! The rest disappeared like mice, so the maxi really infers! MB, you did something and everything is to blame for you. No need to exaggerate, those people who lose that kind of money do not sit for days on the Internet and do not write any heresy! These people just do not have time for this! Maxi put a solid 7 out of 10!
As you can see, how many people have so many opinions. Even MT4 can get a negative review. Yes, of course, there are fraudsters. But you can not constantly blame someone for deception if you deceive yourself, isn't it?
XCritical Trading Platform or MetaTrader 4?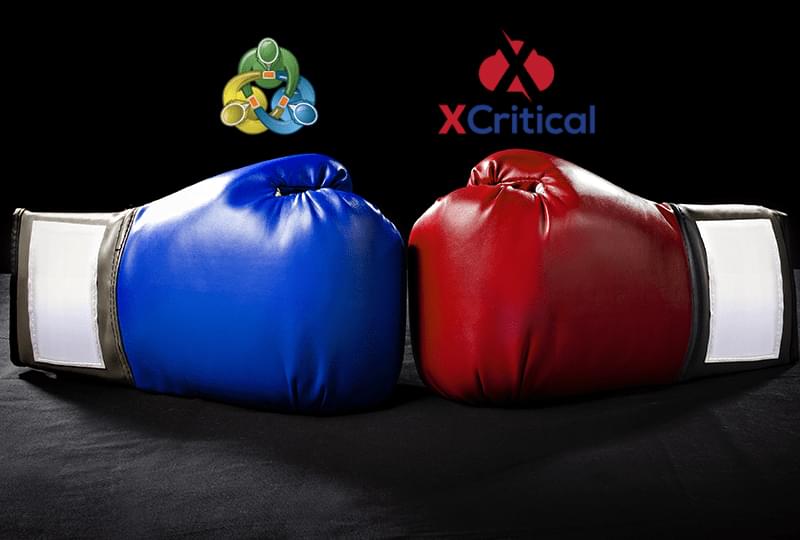 So, we know that MT4 is the most reliable and popular platform. And also we know that xCritical is a well-thought-out trading terminal with a diverse range of useful functions. And if you imagine that between these platforms you need to choose which one is better to prefer?
First, let's briefly weigh the pros and cons of each platform.
XCritical Trading Platform: pros and cons
Speaking of an innovative platform, Xcritical has already established itself as a well thought out and secure system. Any trader will be interested in the unambiguous advantages of the trading terminal:
Communication with CRM, which allows you to maintain contact with customers and to establish a trading process.
Analytical tools. We have already mentioned XCritical Analytics. A convenient system structures all the data in your transactions, as it will show a clear state of the market.
Data security The system developed by the best software specialists. Encoding, data security, privacy: your information and money will be saved.
Trade in one click. A very handy feature that speeds up and simplifies trading.
Clear and easy to use interface. Everything is clear here, there are no problems with the work of the service, all the necessary tools are visible, and there is no need to switch between the windows.
Of course, there is nothing perfect in this world, so XCritical also has its drawbacks:
paid service
little information about the platform
And yet, if you think about it, good service always cost money, no matter what the service is. The platform is proven and has many partners in various countries and collaborates with the best platforms in the world.
MetaTrader 4: pros and cons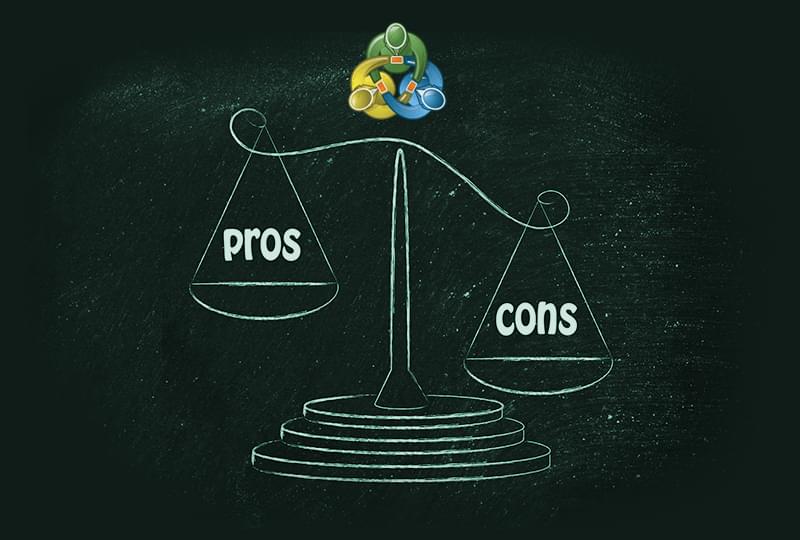 Despite the apparent abundance of trading terminals, the MetaTrader 4 platform still remains the most popular. Statistics show that it is preferred by more than 90% of Forex traders.
Is MT4 the best solution for trading on Forex or is it something else behind its popularity? For more detailed review we can to consider MetaTrader 4 terminal and possible alternatives and make a comparison. But shortly, today, MetaTrader 4 is now the most in demand and is the leader of trade platforms. And this is understandable because the trading terminal is simple and easy to use. It has several varieties that can be used by traders who trade using mobile devices – PDAs, smartphones, iPhones and other devices.
Advantages of MT4:
One of the most convenient interfaces, which is recognized as one of the best.
Convenient functionality with three types of graphs, graphical tools and updated news.
Ability to conduct a test of advisers.
You can create new advisors and indicators using the MQL test.
128-bit encryption system and electronic signatures protect your data
Data, quotes and transactions are saved, they can always be viewed.
And of course, the platform is completely free.
The disadvantages of MT4 include:
Swaps are not fixed and not charged.
Novice traders also complain about the inability to maintain swaps, because at the same time it is necessary to adjust the swap points manually, which will lead to errors, and further worsen the quality of work. But you can cope with this using a free expert advisor or changing the parameter
The next disadvantage is that at the end of each day, the positions of trades are automatically closed, after which they open again but with a slight price shift.
What is the best one?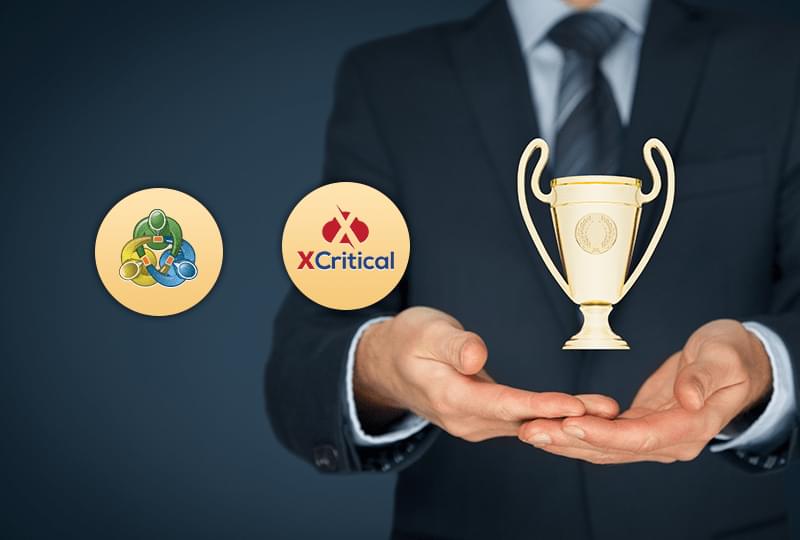 In fact, MT4 and XCritical cannot be compared. Here, rather, it is about the similarity of these platforms. Both of them have exactly the qualities that define this trading platform. This is about reliability, status, data protection, and customer money. Each of these platforms is thought out so that both of them have the best interface among analogs.
MT4 does not need to be presented. Any trader will say that this is a reliable platform.
XСritical already on the site is impressive with its well-thought-out interface, streamlined functions, and harmony in the processes. The trader here has all the cards in his hands: process management, customer relations, data analysis, reporting, and many other equally useful functions.
Both platforms work closely together. We can say about each of them that they do not need to prove their reliability because they have all the properties of the best terminals:
certification
convenient interface
data security
fast and quick work
accessibility from mobile devices.
Each of these platforms has its advantages, as well as disadvantages. But honestly, what is perfect? Of course, if you take the issue in price, then MT4 definitely wins. After all, the platform is free and popular. But MT4 does not have the functionality that xCritical obeys. And professional traders have to pay a little.
In favor of a paid trading platform, we can cite one weighty argument. The fact is that Pay software, with most brokers, guarantees not only legal data from the exchange in real time but also reliability in general. One failure in the home-made platform and the trader can lose significantly more than the subscription fee for quality. This is often the reason for the money lost by traders.
Therefore, trust proven platforms and let them help you earn amazing income!
Summary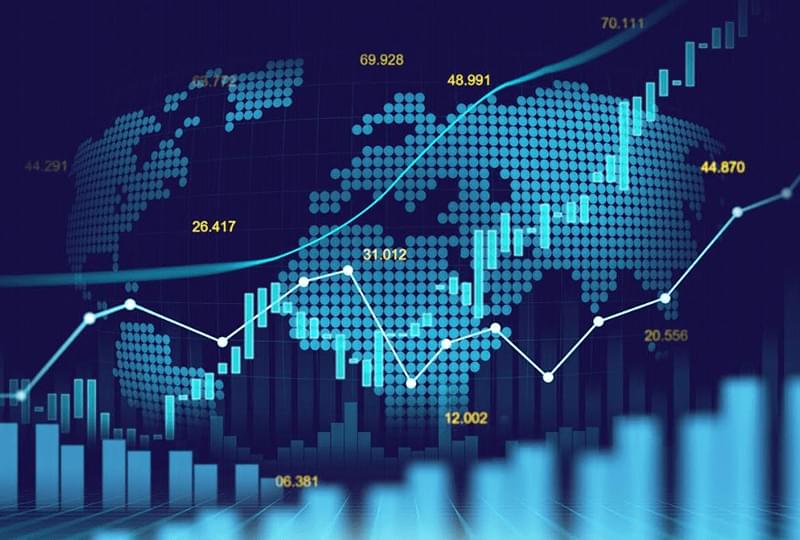 Today there are several trading platforms: some are designed for all traders, others are only for professionals, some are intended for trading currency pairs and futures, while others also allow trading binary options. The choice of a platform is a matter of taste and preferences of the trader, as well as his experience and level of market knowledge.
Choosing the right trading terminal can be very difficult and confusing. In the end, there are a lot of platforms, and there are a lot of opinions about feedback, so there are so many people. Therefore, there are certain criteria that allow determining the platform for reliability. This is the reasonableness of the system, the smooth operation of its work, the availability of certificates and partners. And of course, do not forget about reputation.
If we talk about the most common platform – MetaTrader, then now mostly traders download the 4th version of this platform, although some prefer the latter, the 5th. It is MetaTrader that brokers most often offer to their clients since this platform has already proven its reliability and usability. This terminal allows you to open multiple currency charts at the same time, overlay indicators, use trading robots and apply a variety of strategies.
However, in addition to the eminent trading terminal, there is also a very insecure partner who will appeal to any trader.
XСritical created with the latest IT developments contains a maximum of useful qualities:
CRM platform
Analysis
Built-in counselor
Thoughtful interface
The software will allow you to quickly and efficiently manage data, increase your profits, improve the level of skill in the trade.
And in fact, it is impossible to say which of the described platforms is better. We just talked about what qualities a professional trading platform should have and described those that most closely match the required criteria.
Real Quotes about xCritical